24-hour support, 365 days a year
Trusted solution-providers for 25+ years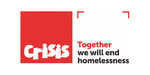 What makes AGS Support staff special?
Backed by a fantastic, management team 24/7
A fully managed service
Ready at short notice, on a 24/7 basis
Highly competent, excellent communicators
Empathetic & assertive
Dynamically adaptable to new challenges
Taking the stress away from managing support staff
From struggling to source experienced staff to managing unexpected absences, we understand that staffing a supported housing facility is hard work. Our staffing services at AGS Support are fully managed, bespoke, and just as you need them.
Clients we've helped to thrive
SMT Lead
AGS Support provide a reliable Concierge and Safeguarding service to us across Nottinghamshire and Lincolnshire currently in both large hostel settings as well as across some of our more dispersed accommodation."
London
Our organisation deals with residents who suffer with mental health issues. We have used AGS Support Since April 2015 and could not be more impressed with their level of professionalism and reliability, in fact we now use AGS Support a 5 of our projects across west London. AGS Support are to be Highly Recommended without reservation
YMCA
"Our YMCA is a Supported housing project with 73 bed spaces. 22 of these are high support for complex and chaotic need and the remainder are low support. We are staffed 24 hours a day and use a combination of our own Support workers and AGS Support staff to staff the building. AGS Support staff are used with or without our own staff to cover mainly nights and some adhoc day shifts at short notice."